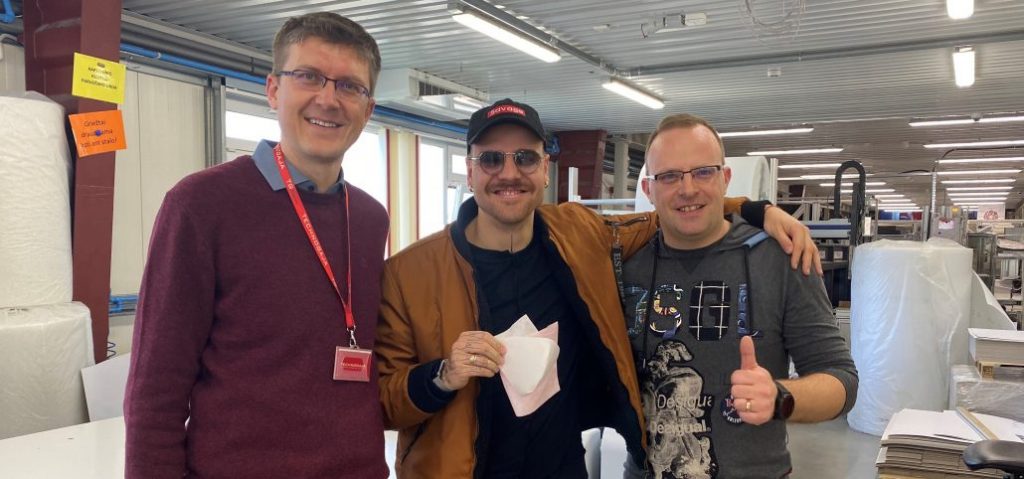 Technogaja UAB together with LINPRA last week looked for cooperation with tailors to combine respiratory technology, raw materials and forces. The same opportunities were sought by UAB "Robert Kalinkin" with the help of Kaunas University of Technology – a partnership was established. UAB "Robert Kalinkin" has developed and tested the prototype of the mask, while UAB "Technogaja" will make improvements and provide raw materials. The project will be financed and the costs of raw materials will be covered by the fund established by Andrius Tapinas Laisvės TV.
Technogaja CEO Ramūnas Katkevičius reports that the project started last week has been confirmed and the production of protective masks will start soon:
"The masks will be developed with Robert Kalinkin. We will provide technology and human resources as well as very high quality air filtration raw materials widely used in hospital, laboratory air ventilation systems, combining professionals and their knowledge, we expect to supply more than 60,000 pcs of precut materials for protective mask production in the very near future. We also planned that we would not ship raw materials to foreign countries for some time until we fully satisfied Lithuania's needs. "
According to Robert Kalinkin, in this state of emergency, where special raw materials are simply lacking or even non-existent, we have to resort to non-standard solutions: "We started working with UAB Technogaja. The owners of the company were surprisingly willing to contribute to our idea, they agreed to stop selling these raw materials outside Lithuania and gave us the maximum amount of fabrics for this purpose. I am extremely grateful for the willingness to help by interrupting day to day business and refocusing on the needs of the country.